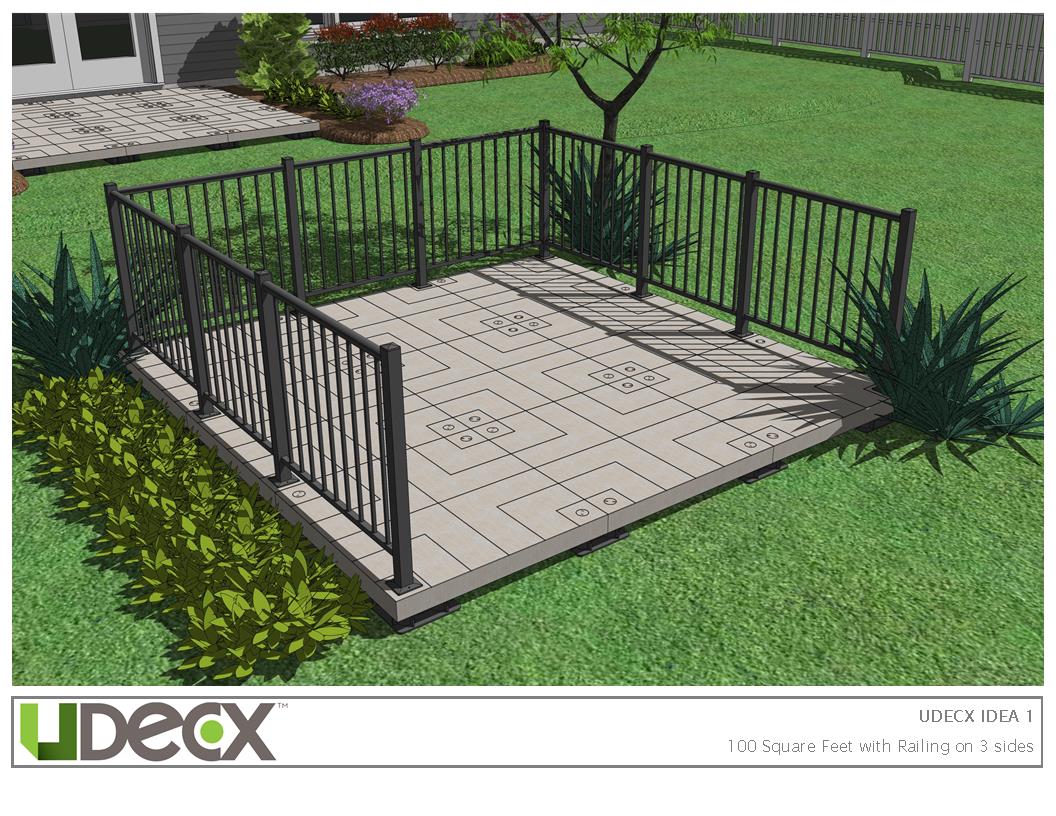 The UDECX system has an optional railing system that was specifically designed to provide the same modular flexibility allowing you to create your custom patio/deck. Available in black or white, the railing provides a traditional look to your patio/deck.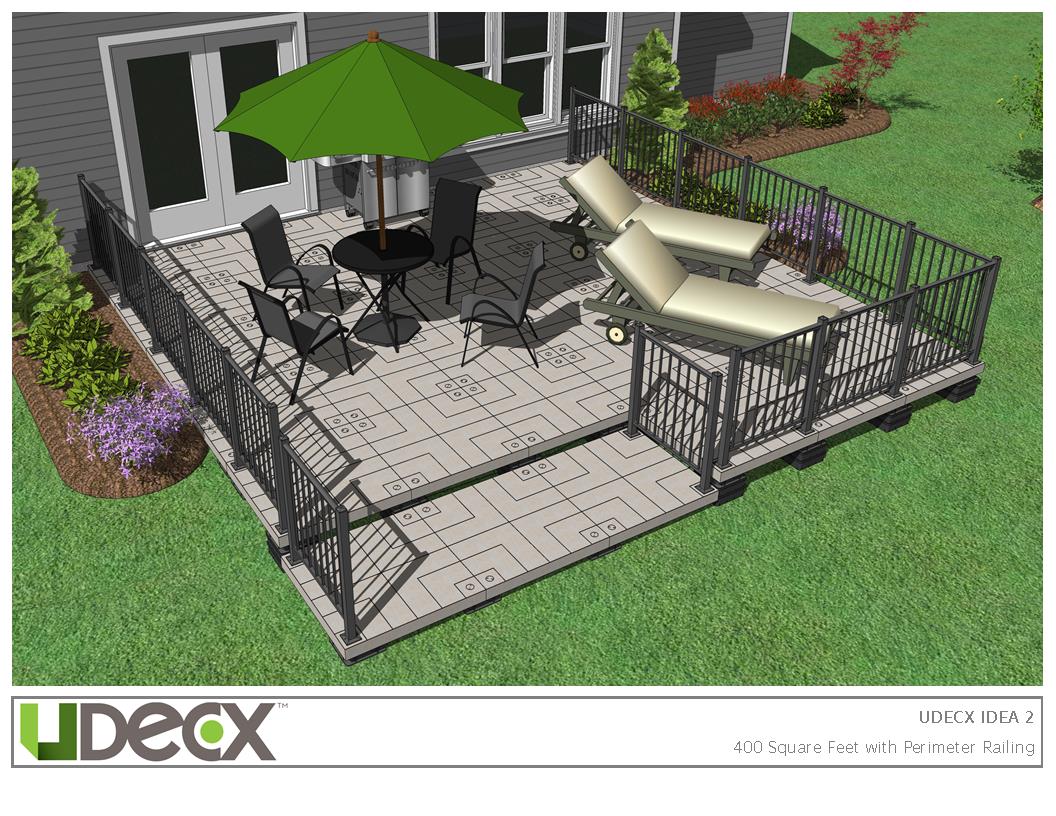 The modular design means you can combine multiple kits together to create a larger patio/deck to meet your needs. The risers and shims that are used to adjust for uneven ground during install can also be used to elevate it above grade creating a step up design.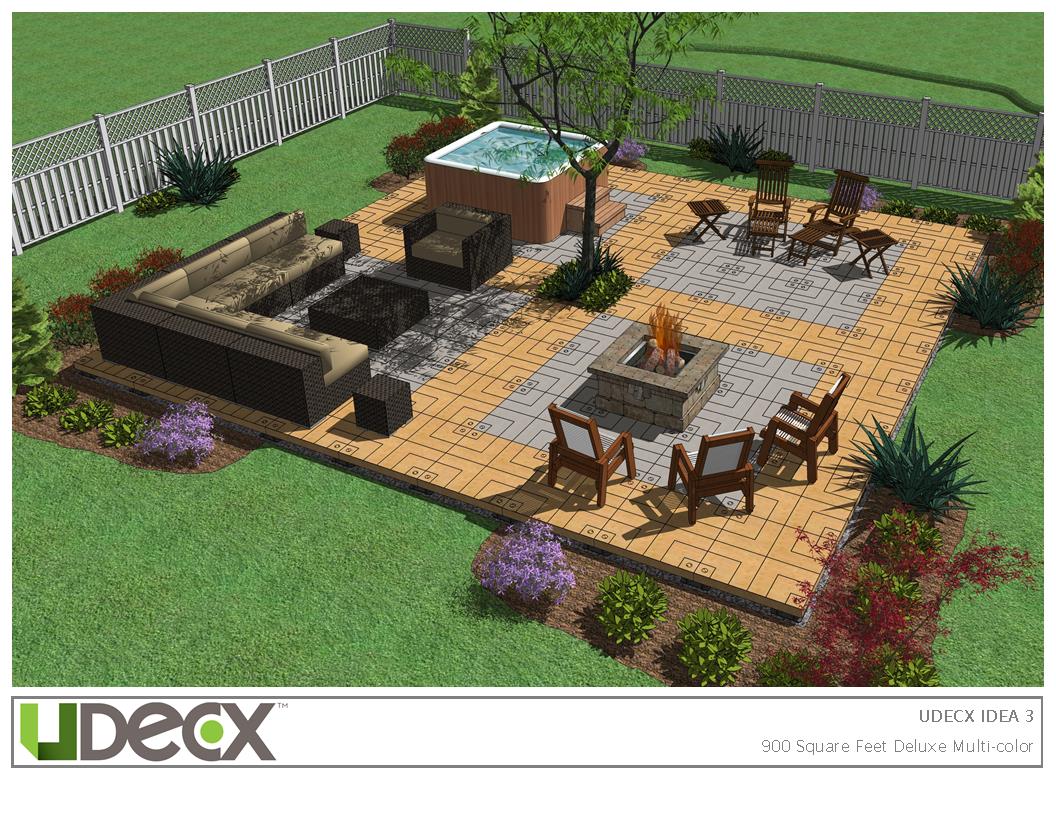 UDECX surface pads are available in two colors, flint grey and cedar red. Our system allows for you to easily mix colors to create distinctive areas in a larger deck for things like seating areas, cooking areas or fire pit locations. With UDECX the only limitation is your imagination.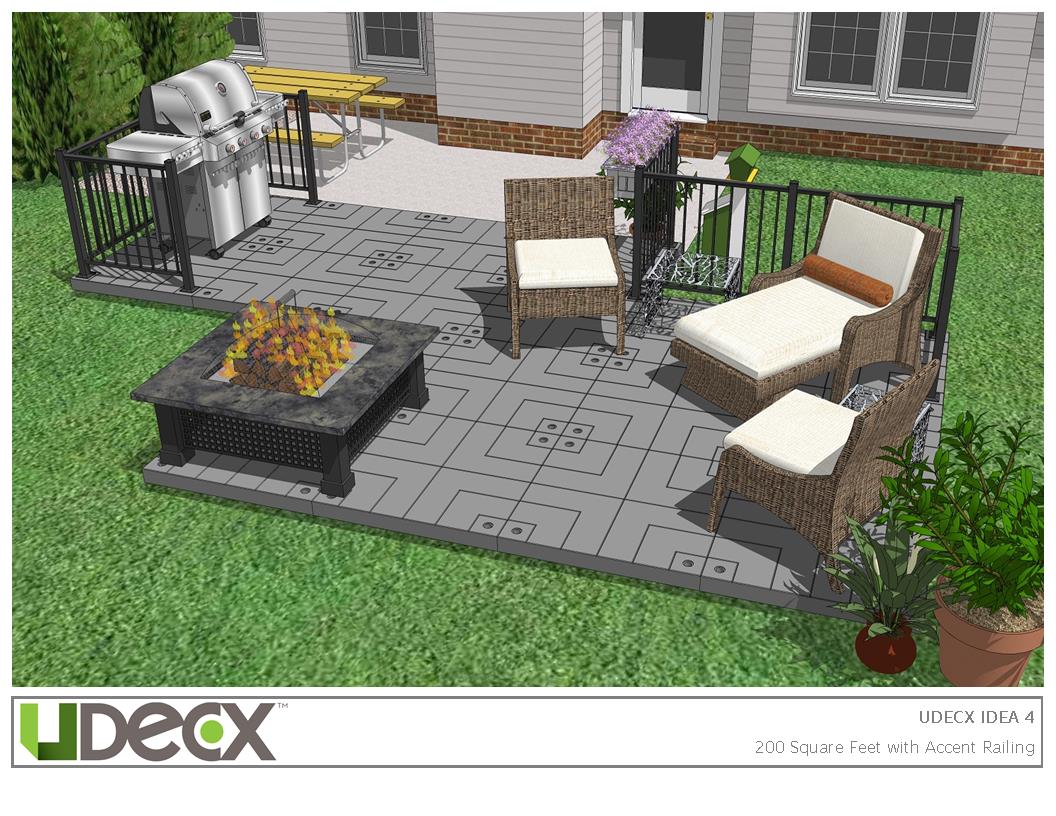 UDECX is the perfect solution to extend an existing patio to create your dream outdoor living space. The modular components allow for you to create specific areas for things like a grilling area and a seating areas that can be defined with the optional railing. Add an outdoor rug to dress up you patio/deck.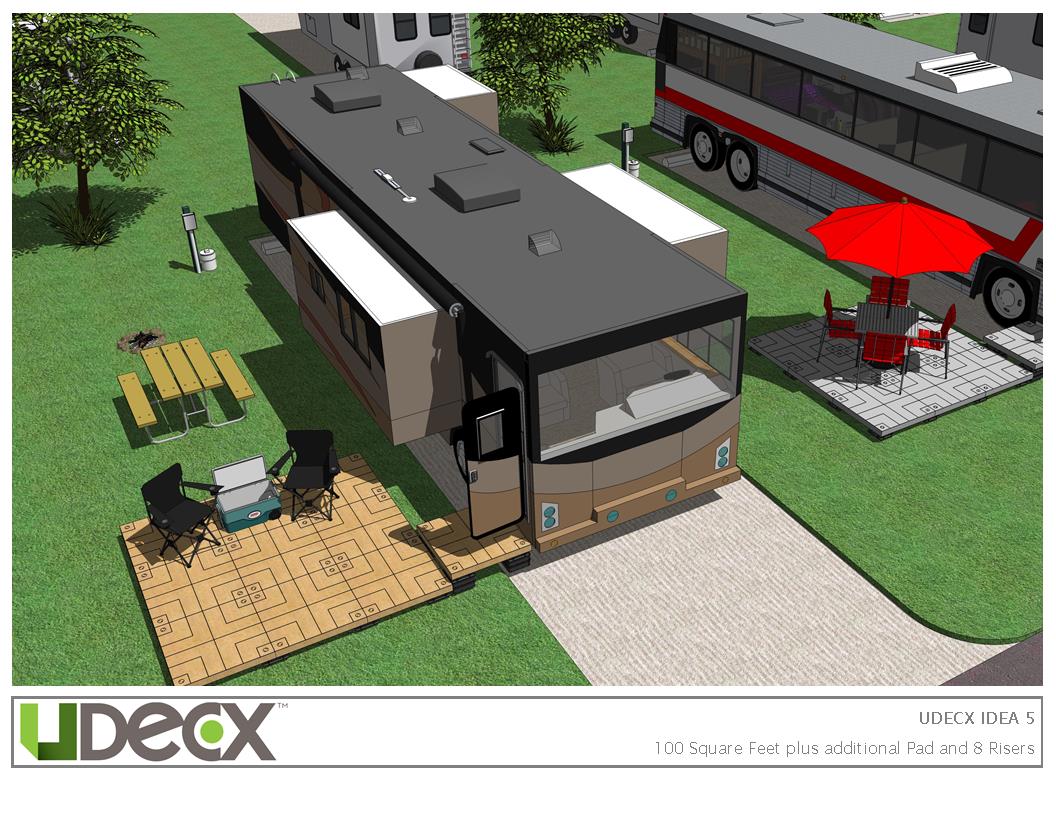 The modular design makes UDECX an ideal portable decking solution for RV's, modular homes and trailers. Whether you are setting it up for a weekend, a season or permanently, UDECX makes it easy to create an outdoor living area that can be dissembled and taken with you to your next adventure.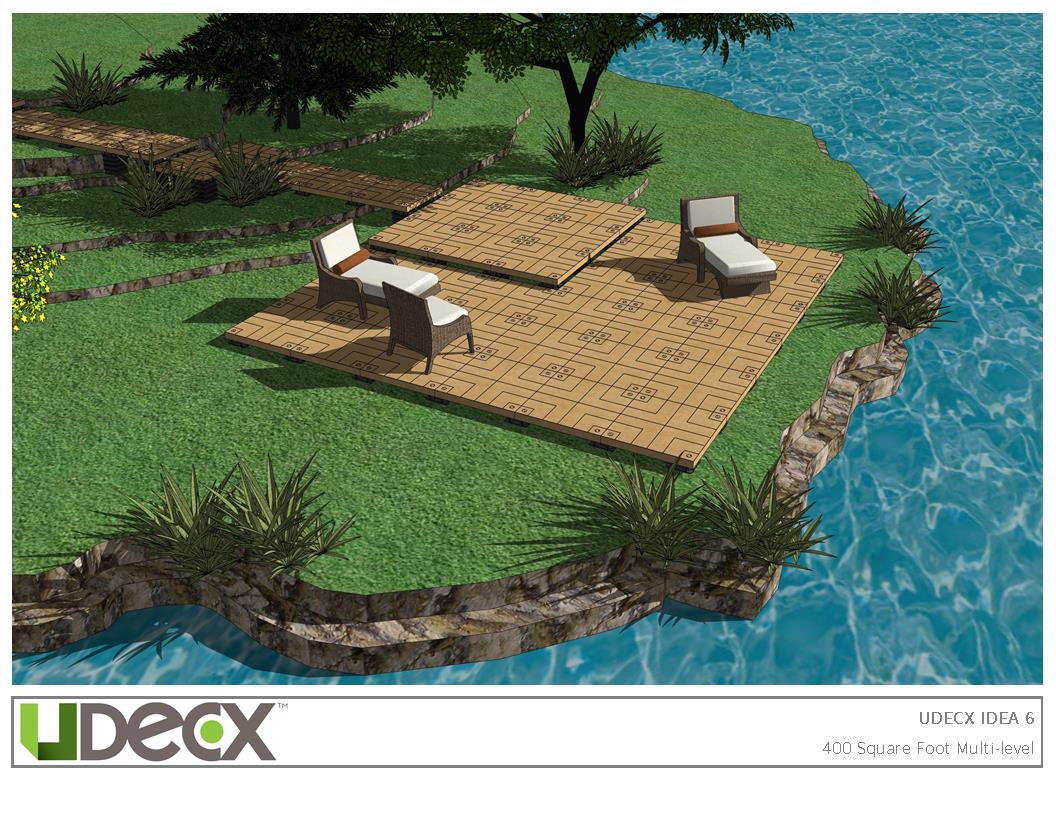 UDECX is a great solution for your seasonal vacation home or rental. The modular design allows you to create sidewalks, raised patio sections and more. The system comes apart as easily as it goes together, so that at the end of the season you can take it up and move it inside until you are ready to set it up again next year.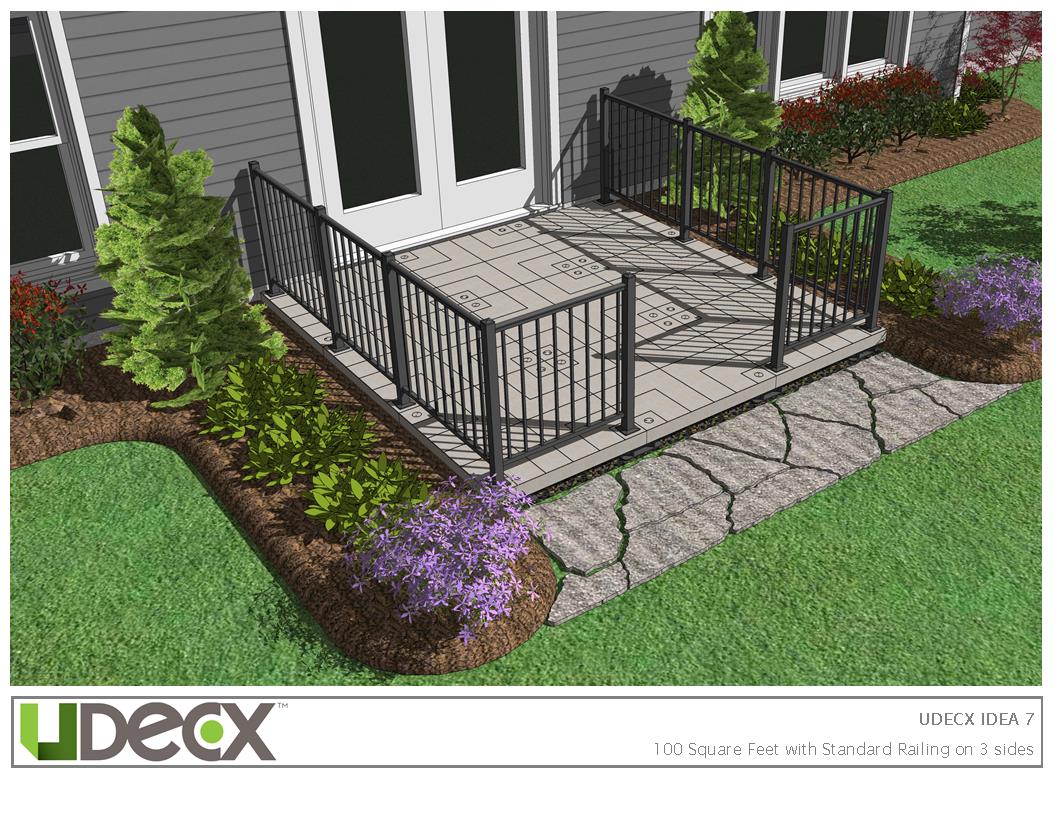 Many new homes come with just a single step off of an entry or back patio doors. UDECX is the simple solution to create a patio entry – with or without railing – in just a day. The modular design means you can start small and expand it in the future as you and your family's needs change.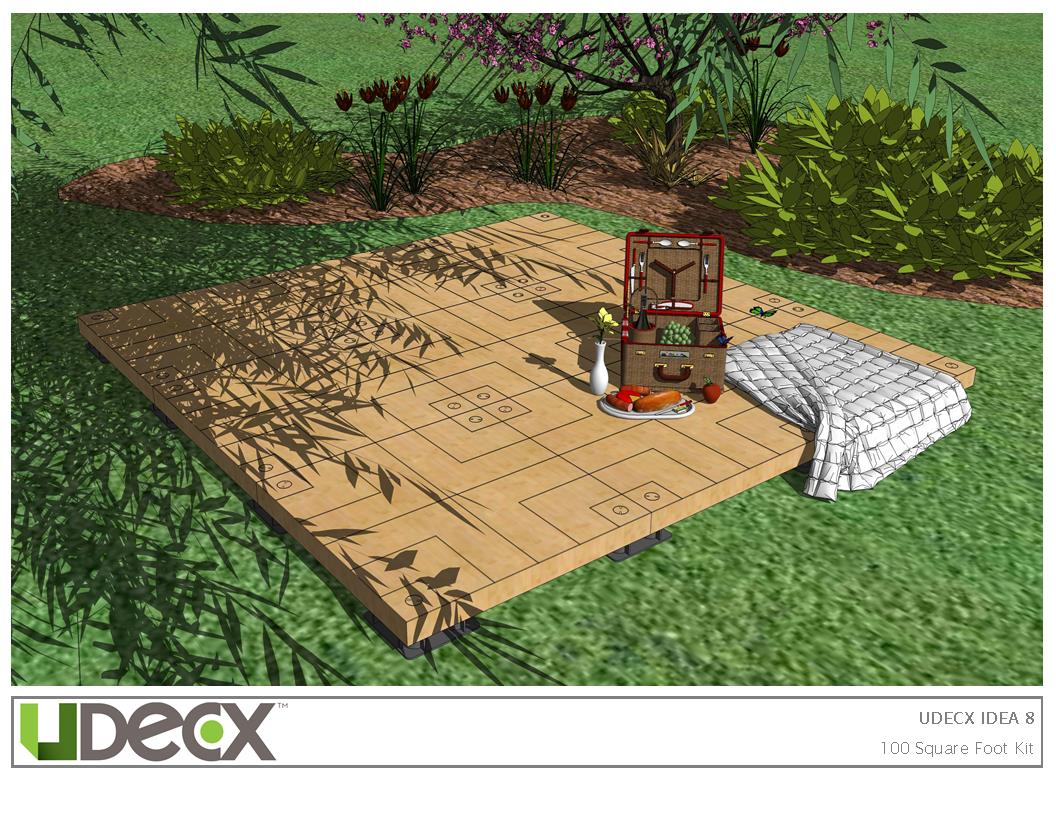 Be it a deck for a family reunion or a dance floor for an outdoor wedding, UDECX is the solution you have been looking for. You can set it up for a special event and then store it until you need it again. The modular components make it as easy to disassemble as it is to set up providing you a portable floor solution.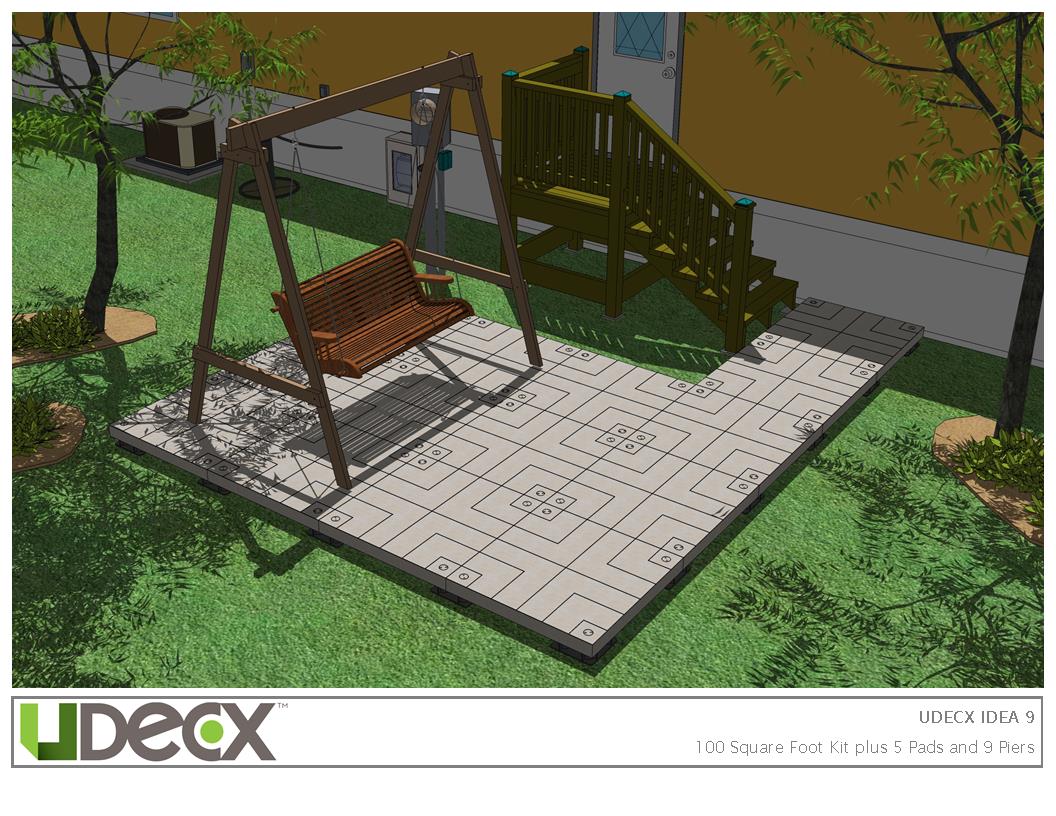 UDECX is the patio solution that moves with you. Unlike traditional decks or patios UDECX allows you to take you investment with you when you move. UDECX is just right for mobile homes, modular homes, tiny homes and apartments as well.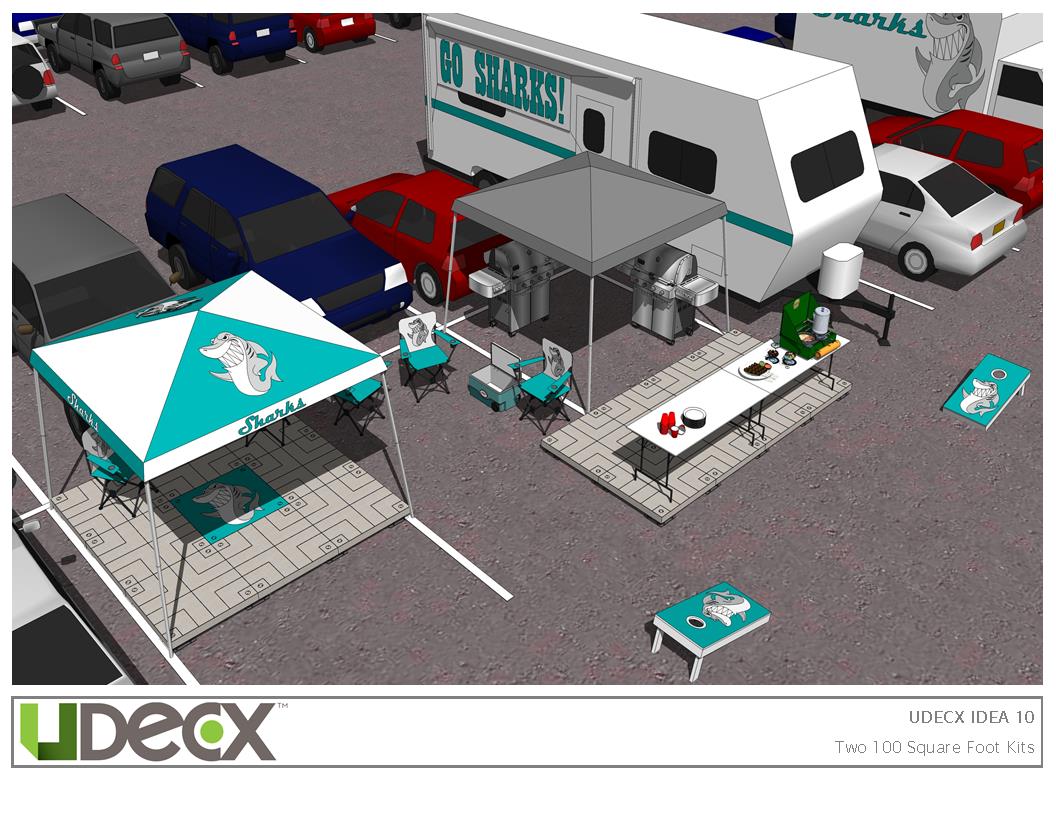 Take tailgating to the next level with UDECX. The portable design means you can take the party with you, set it up and then move on to the next venue. The elevated pads get you up out of the mud and water in the rain.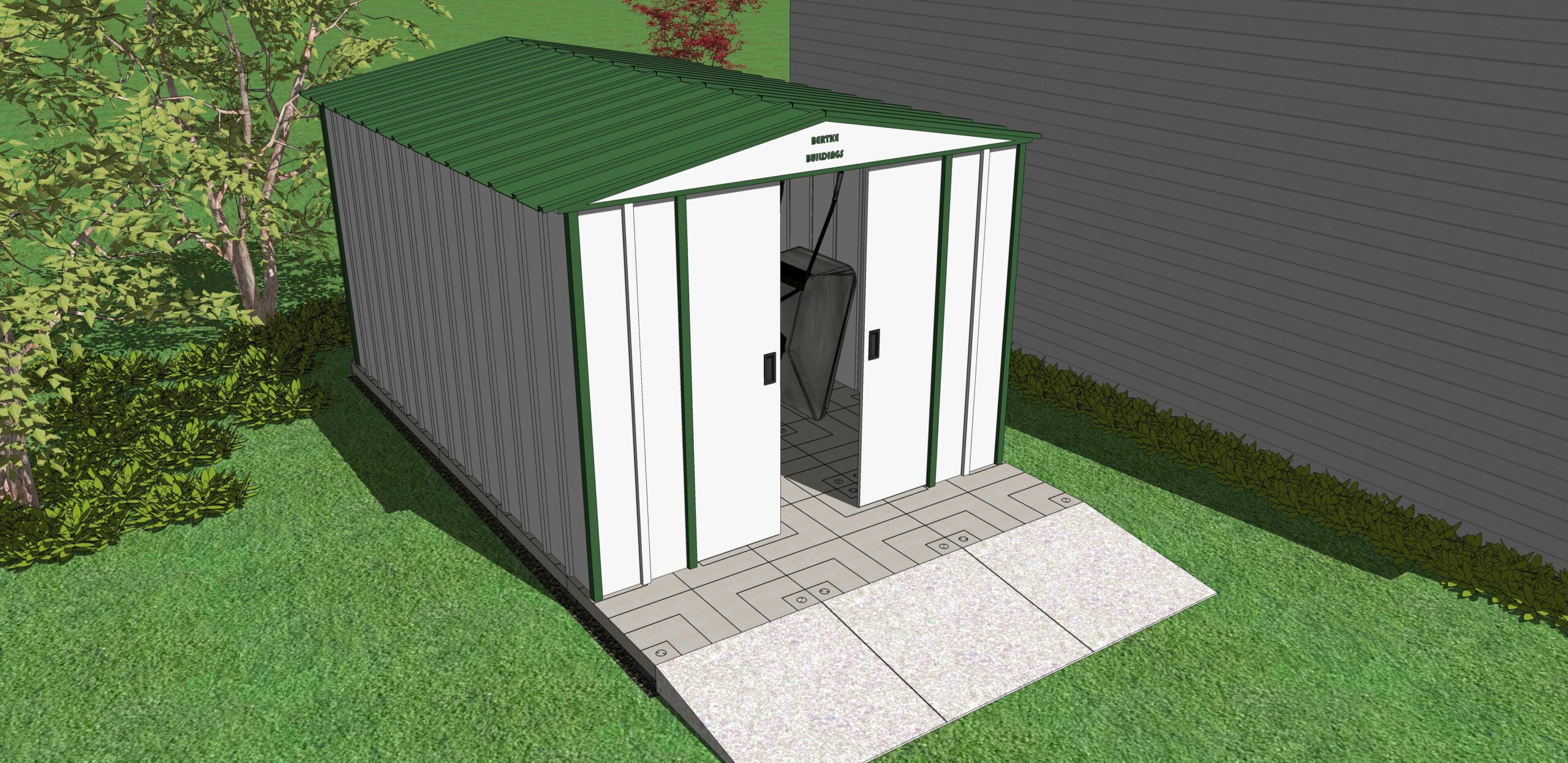 How about a floor for your shed? UDECX is a great alternative to a plywood floor (they don't hold up over time) or pouring a concrete pad (permanent and probably requires a contractor). Just build your UDECX floor, place your shed on it and secure it to the floor. Need to move your shed? No problem, just relocate the the floor and reconnect the shed! The elevated pads get your shed up out of the mud and water in the rain. And, never any mildew. Easy to clean — just use soap and water. UDECX is revolutionizing the way shed floors are being implemented!